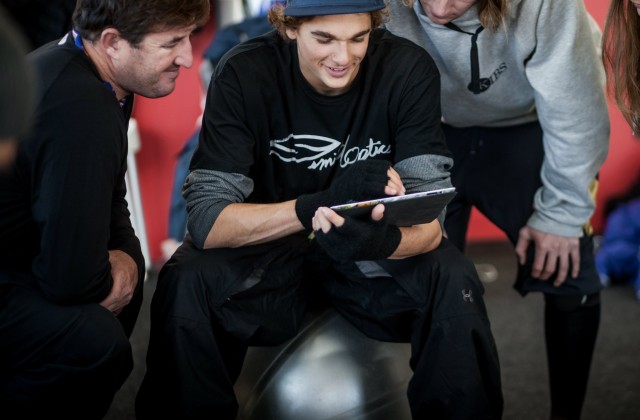 The mind is at the core of everything we do. Our skill, ability, and talent all revolve around our mind. If our mind is not right everything else gets thrown out of orbit and it becomes impossible to perform at a high level. Now the question is, how do we optimize our mind and keep it optimized?
It is a rare individual that can master a skill (including mental skills), change a habit, or reprogram the mind without a support system. In athletics there are coaches, in academics there are tutors, in fitness there are trainers, and in business there are managers and supervisors. Support systems in these areas are good for developing area-specific skills like being a quarterback, a salesman, or passing a calculus exam, but none fully help you develop the mind—the core of everything you do.
To develop our core we need training and be accountable for that training. We need mental training and accountability coaching.
Mental Training
To get our mind optimized we need to learn the psychological laws that govern our mind and the mental skills associated with them. Mental training cannot come from yourself, you need a coach to guide you. A great mental coach is one who has both academic knowledge and real world experience. A combination of both scientific and real world application allows the mental coach to bridge the complicated psychological world and your daily life to give you the best information to apply to your life. Learning about the mind and the skills you need to develop to optimize your core is just the first step, the next is to put in the work and develop those skills.
Accountability Coaching
Now I know what you are thinking, how do you coach accountability? The average person does not like to be held (or hold themselves) accountable, but you do not want to be average. You want to be extraordinary. An accountability coach is person that helps you take your mental training (or other type of training) and apply it into your life. The best coaches offer feedback and give encouragement. Accountability coaches are not the people that punish you if you do not reach your goal, they are the people that support you in reaching your goals even if you might not reach them the first time. They are your personal support system.
You don't have to, nor should you, take the path alone. Most of the highest performing individuals in the world in any area have support systems set up to help them reach and stay at the top. These support systems are built of coaches, trainers, teachers, friends, family, mentors, and sometimes the public. The fact is that you can reach that goal you've had on your mind for years. You can create the life you want to live. But it all starts at the core—the mind—and we all need support to optimize it through training and coaching.
(Note: The Fearless Mind offers a program that combines mental training and accountability coaching. The Fearless Mind Accountability Coaching program gives you unlimited access to The Fearless Mind resource center with 32 mental training videos, online journal and stats page, and the constantly updated video podcast "The Zone." Then you are assigned an accountability coach that will guide you through your mental training on the resource center, support you in setting clear objectives, give you reminders, answer any questions, and encourage you on your path to high performance. MORE INFORMATION HERE)
The Fearless Mind resource center is a critical mental tool for any individual wanting to improve their performance in athletics, business, or personal achievement. Each subscriber gets over 32 individual mental training videos, access to the Mental Strength Journal, the statistics page, and The Zone, a special area with exclusive video content uploaded weekly all for only $20 a month. Click here to sign up The Fearless Mind also offers personal mental strength coaching. To inquire about getting a Fearless Mind coach to work with you personally click here: http://thefearlessmind.com/personal-coaching/