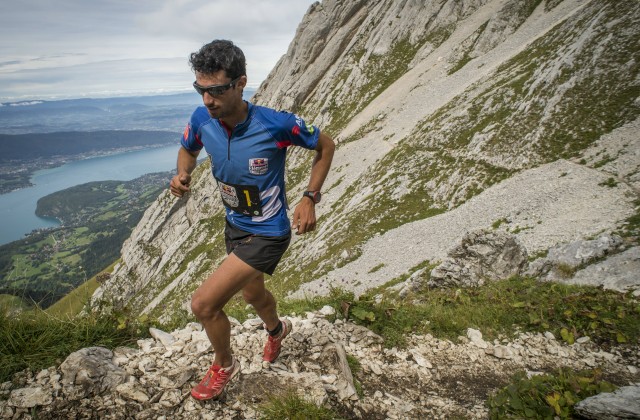 "Winning isn't everything, it's the only thing." —Vince Lombardi
Winning is engrained in our society. We want to win. Whether it's in athletics, business, or life, winning has become a measurement of success or achievement. In this short post I want to address the illusive question: What does it really mean to win?
Classic definition of winning
Most people think that winning means coming out in front of someone else. They think winning is synonymous with "beating" others.
Winning has been associated with being egocentric and ego-oriented because of the idea that winning not only depends on you or I, but also the person we are competing with.
The truth is that winning is not about performing better than others, rather it is performing to our highest abilities.
The real definition of winning
Kilian Jornet, one of the most dominating (and competitive) endurance athletes in the world, said this about winning:
"Winning isn't about finishing in first place. It isn't about beating the others. It is about overcoming yourself. Overcoming your body, your limitations, and your fears. Winning means surpassing yourself and turning your dreams into reality."
-From the book Run or Die, by Kilian Jornet
This definition most accurately describes what winning really means. Winning is not ego-oriented, it is task-oriented. You can finish a race far ahead of anyone else and still not win according to this definition. A business can be more profitable than a competitor, but if it did not reach its full potential, did that business really win?
Winning depends on us, and us alone. One of the reasons Kilian Jornet is so dominate in the Ultra Running community is that he understands that the real competition is not with the other runners—it is with his body, his limitations, his fears, and the trail.
What does winning mean to you?
What do you think about winning? In your business, sport, or life, what are you really competing with?
The greatest businessmen and athletes in the world, to one extent or another, know that they are competing with their industry or sport to be the best they can be. Coming out in front of others is a by-product of fulfilling their potential.
The truth is that you can win without being first, and you can still lose coming out on top.
The Fearless Mind resource center is a critical mental tool for any individual wanting to improve their performance in athletics, business, or personal achievement. Each subscriber gets over 32 individual mental training videos, access to the Mental Strength Journal, the statistics page, and The Zone, a special area with exclusive video content uploaded weekly all for only $20 a month. Click here to sign up The Fearless Mind also offers personal mental strength coaching. To inquire about getting a Fearless Mind coach to work with you personally click here: http://thefearlessmind.com/personal-coaching/