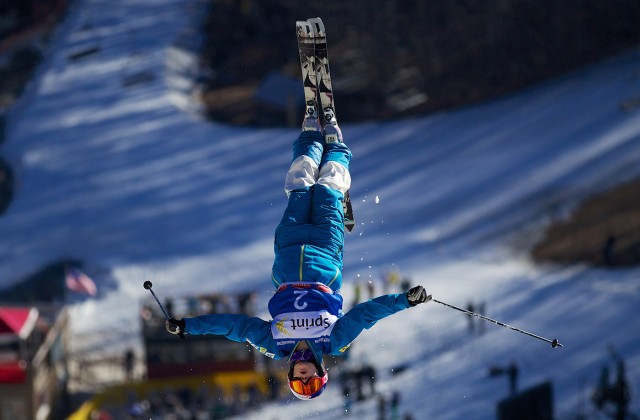 2014 Olympic Winter Games
Sochi, Russia is the location of the 2014 Winter Olympic Games, but for the athletes competing there the trip to Sochi started four years ago. Becoming an olympic caliber athlete takes much more than talent and training. It takes the right mindset.
We are excited for all the athletes competing in this Olympic Games but especially for the athletes that have worked with The Fearless Mind to different degrees over the last four years in preparation for these Olympic Games.
Dr Manning will be in Sochi, Russia for the Games. Make sure you keep your eye on The Fearless Mind Twitter, Facebook, and Instagram feeds for some behind-the-scenes content at the Olympics.
Also, over the next several weeks we will give updates and information on each of the athletes. Below is a list of the athletes and the sport they will be competing in:
Woman's Moguls-
Heather McPhie (pictured above)
Eliza Outtrim
Woman's Snowboarding Halfpipe-
Arielle Gold
Men's Snowboarding Halfpipe-
Taylor Gold
Men's Snowboarding Slopestyle-
Chas Guldemond
Sage Kotsenburg
Women's Snowboarding Slopestyle
Jessika Jensen
Ty Walker
Men's Alpine Ski-
Jared Goldberg
Steve Nyman
Women's Ski Jumping-
Sarah Hendrickson
Women's Ski Slopestyle-
Keri Herman
Devin Logan
Men's Ski Slopestyle-
Joss Christensen
Men's Moguls-
Patrick Deneen
Men's Ski Halfpipe-
David Wise
Women's Ski Halfpipe-
Maddie Bowman
Brita Sigourney
Men's Ski Halfpipe (Canada)-
Noah Bowman
The Fearless Mind resource center is a critical mental tool for any individual wanting to improve their performance in athletics, business, or personal achievement. Each subscriber gets over 32 individual mental training videos, access to the Mental Strength Journal, the statistics page, and The Zone, a special area with exclusive video content uploaded weekly all for only $20 a month. Click here to sign up