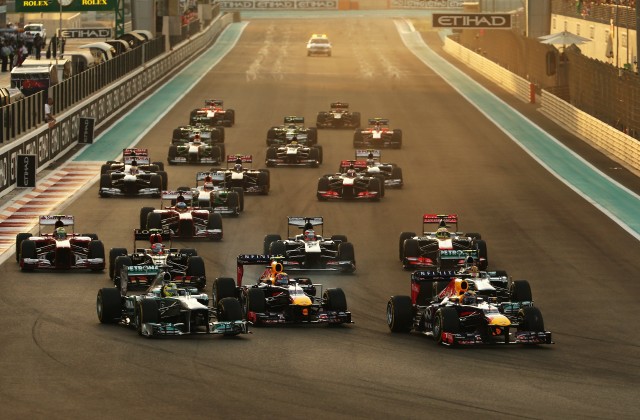 "It's not a proof of weakness, it is more a strong point because you can always improve yourself," said Formula One driver Romain Grosjean about working with a sports psychologist.
The upcoming Formula One championship contender struggled in 2012 with several mistakes and first lap incidents. The next winter Grosjean sought out the help of a sports psychologist to reduce his mental mistakes and increase his self-confidence.
"Sometimes I've wanted to dance quicker than the music, like in Monaco this year and I messed up the weekend because I wanted to go too fast for where we were. It's about being in the right time, doing the right things, managing the pressure and the stress, when it comes up, and knowing why and how. Seeing how people are reacting around you helps you understand the pace yourself. It's also about being ready to be No. 1 and a world champion, which is not that easy at the end of the day."
More and more elite athletes all over the world are seeking help from sports psychologists and mental strength coaches. "I think I started because I was clever enough to think that I needed help," Grosjean said about his choice to seek mental training.
What athletes like Grosjean are realizing is that the playing field is being leveled physically. Nearly everyone has access to the same equipment and physical training. At each increasing level of competition, the competition becomes more level. The difference between the truly elite athletes and the average comes from the mental side of competition. With all things being equal the mentally tough win every time.
Not only is mental training crucial for athletes at the highest level of competition, but for athletes at any level and individuals in any field of life. We all make mistakes and have slumps, as Grosjean had in 2012, but we need to be clever enough to know that we need help. We can never have enough confidence.
The Fearless Mind resource center is a critical mental tool for any individual wanting to improve their performance in athletics, business, or personal achievement. Each subscriber gets over 32 individual mental training videos, access to the Mental Strength Journal, the statistics page, and The Zone, a special area with exclusive video content uploaded weekly all for only $20 a month. Click here to sign up