Testimonials
"As the head Track and Field coach for Brigham Young University for 30 years and now the head Coach/director of the Chula Vista Olympic Residence program, I know the value of performance enhancement and the expertise it takes to work with elite performance individuals who are on the cutting edge of greatness. Without doubt, all factors being equal, the athlete that gets it done is the one who is in control psychologically, has goals, knows how to execute the technical skill, and has the mental skills to make that performance a reality.
Athletes come in all kinds of psychological packages. To determine the keys that unlock those packages is the job of coaching. Coaching on the field, and supported by coaching in the mental skills away from the field.
This is where Dr. Manning became my right hand in turning lives around. Personal lives, and as a result athletic lives. Because an outstanding athlete is only outstanding when he/she is a total integrated soul. Dr. Manning's book and his classes and personal instruction and consultations for sport skills and life skills is unmatched. The athletes who have taken the class, engaged in the one on one sessions, and read the book, have been permanently changed. We have case after case of how individuals who lacked trust, learned to trust in them selves, or skills. Learned the techniques of successfully dealing with performance issues and evolved from average so, so athletes to outstanding conference and national level contributors the team.
In the age we live, the type of services Dr. Manning's program provides is indispensable if we want to maximize genetic potential. I can quarentee that if sport, in any form, continues in the trial and errors approach to sports performance, we will never achieve the level we all aspired to.
From my perspective The Fearless mind is a necessary tool for genetic performance enhanced by the support services provided with Dr. Manning's program.
Think outside the box, in this age we cannot coach or teach in the ways of the past, step up to a higher level and enjoy the successes when your mind is set free to achieve."
R.Craig Poole Ed.D
Head Coach/Director
USA Track & Field
"What separates Craig Manning from the rest of the sports psychology consultants is simple. Craig is also an elite level coach. He not only envisions himself bringing a slice of the pie to the project, but he also brings the whole pie . . . in 3D."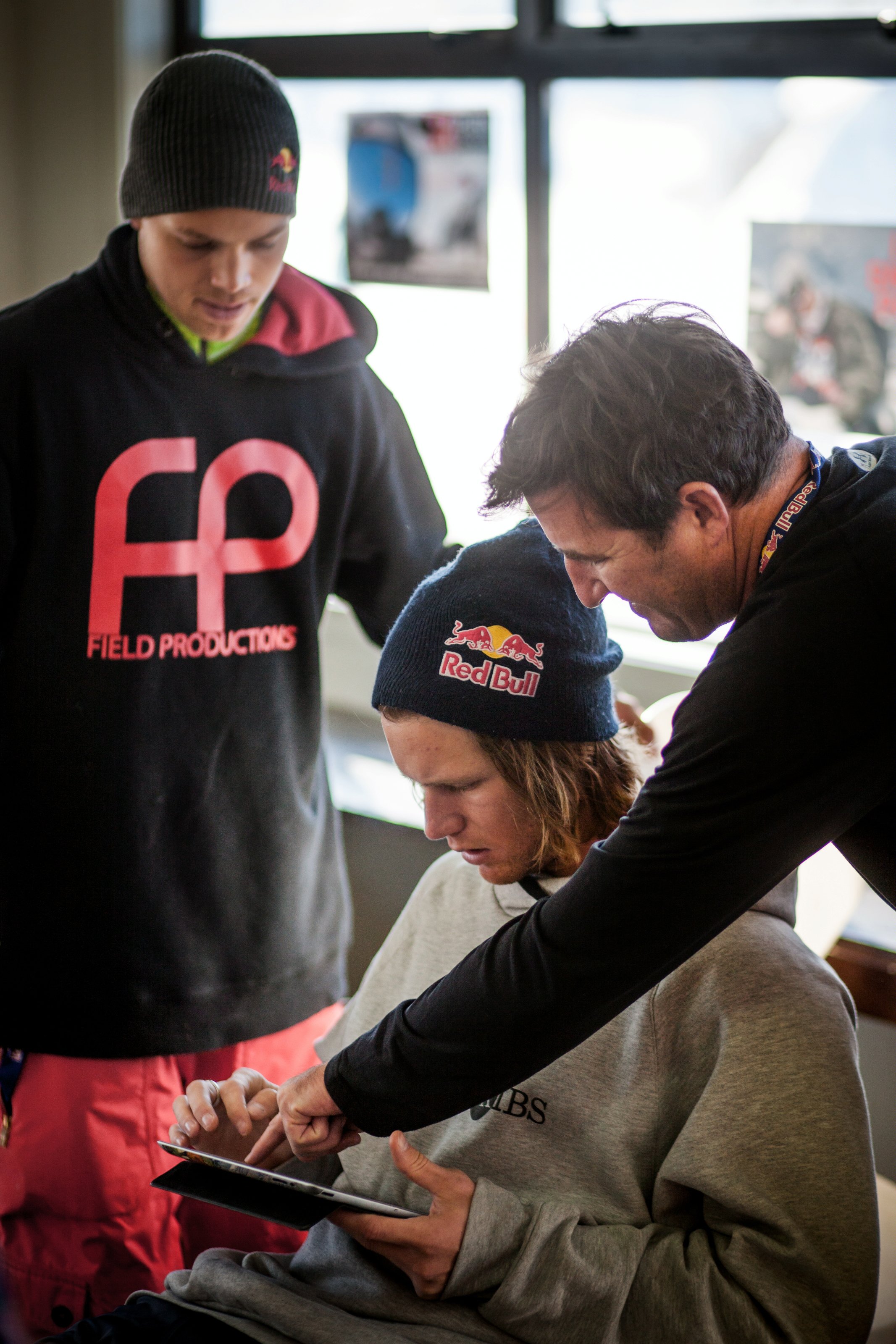 Matt Christensen
Red Bull High Performance Coach
"Craig Manning has been instrumental in the development of our football programs mindset and competitive spirit. His insightful teaching and performance enhancement methodology has given our program and its individual members the best chance to reach our potential."
Bronco Mendenhall
BYU Football, Head Coach
"Dr. Craig Manning has provided invaluable mental strength coaching
for many of our men's basketball players. His emphasis of focusing on
clear objectives for improving daily has been a huge factor in improving
our on court performance.
Dr. Manning also utilizes his experience as a former Pro athlete and
3X Coach of the year as an additional resource to enhance achievement
and help athletes reach their full potential. He has a rare gift and insight
into the science of personal achievement."
Dave Rice
Head Coach
UNLV Men's Basketball
Hey Craig,
"I thought you might find this interesting.  I have attached the week by week National Coaches' Poll for this season.  When we first had you meet with the team we were ranked 16th nationally and we spoke about goals.  I mentioned that the team had set as one of it's goals to win a national championship and you made the astute observation that we might be setting ourselves up for failure with that sky high goal when we were only 18th last year.
After that meeting we had a team meeting and talked about focusing our next effort to run so as to break into the top 10.  The following week we won the Notre Dame Invitational, which is one of the biggest early season meets.  The next week we moved into the top 6.  Another team meeting followed and we talked about performing well enough as a team to work into the top 4.  Last weekend we finished second at the biggest meet of the year so far, defeating 39 other teams including 4th ranked Stanford at the Wisconsin Invitational.  The result of that is the number 3 national ranking which we now hold."
I appreciate your help and the mental strength training we have enjoyed this year.
All the best,
Ed Eyestone
Head Coach
BYU Track & Field
"I dug a hole, the semester previous to this winter semester I had a 0.01 GPA. So, getting back into school and further making the team again seemed unlikely, but not impossible. I set goals and objectives to get back into school and focused my energy on getting into a major. I transferred my athletic skills into the classroom and now my GPA in my major classes is a 3.56. I still have lots of work to do but life is no longer doom and gloom, rather blissful with green pastures to farm reaping benefits."
In compliance with NCAA rules athlete can not be revealed
Student Athlete
"…When I began using the workbook I was a walk-on who wanted to make my way onto the team. It was the spring before my sophomore year and I had changed positions. That usually isn't a good thing because it means you weren't that great at the last position you were playing. Fortunately, I had a pretty good work ethic so the new position was looking like another opportunity. I started using the workbook to develop the skill sets I needed to play the positions. I focused only on a couple of things each day and I quickly passed an athlete that was on scholarship. My goal was to be in the two deep and I was playing with the ones because of an injury, but I did feel like I earned it.
The following year I continued to work on the workbook as I played and I eventually got the fall camp before my junior year. Using the workbook I was able to gain 20 lbs and get a 3.5 GPA. Before that fall camp I found myself as the starter, what I had been working for. I would definitely attribute it to the focus that the workbook makes you have when you only focus on a couple of things.
During the season I got injured. I broke my thumb and had to sit out a few games. I also sprained my ankle pretty good early on in the season and it has been a nagging injury ever since. It would have been easy to feel sorry for myself and maybe even say that I didn't want to play with my injuries, but the workbook even helps you when you are injured and trying to get back into the swing of things. Instead of turning my focus to skill sets I would work on getting better and watching film. I would use vicarious experience to get myself better while I was injured which I found to be very effective. I came back from my injury three weeks later, better than ever."
In compliance with NCAA rules athlete can not be revealed
Football
"Using the performance journal has really changed my attitude and outlook as I work through recovery and rehab after surgery. Before using the performance journal I felt very unmotivated, impatient, and discouraged. I felt like there was nothing that I could control at the moment, so why should I try at all? I felt like the only thing that I could do was simply wait for time to pass. This attitude caused me to worry whether or not I would be able to heal and get back in shape and back to the performance level that I once was at. I didn't think there was anything that I could do to change this. It wasn't because I didn't have goals — I still held on to all of my pole vaulting goals and aspirations. From what we discussed in class, I discovered that because of my injuries, the objective that once motivated me and gave me a good focus was now so far into the future that I couldn't do anything about it and thus, I felt like I had no control over the outcome."
In compliance with NCAA rules athlete can not be revealed
Track & Field
"As I started to write in the mental strength journal and take it seriously, I felt more focused on what I wanted to accomplish. My goal three or four years down the road is to be playing professional football. In order to make this goal happen I will need to wrok very hard. It is very difficult to think about all the things that must be done in order to reach my goal. I have things that need to be accomplished daily, weekly, and monthly. This journal has helped me put what needs to be done down on paper so I can see it and be able to focus on what needs to happen each day."
In compliance with NCAA rules athlete can not be revealed
Football